ALL OUR CAMPUSES ARE NOW OPEN AND ACCEPTING/ENROLLING ALL FAMILIES. We are taking EVERY precaution to keep our children and staff SAFE.
We prepare children to become responsible global citizens
Welcome to LiMai Montessori schools, where your children will be the innovators and leaders of the future. Our staff at LiMai are passionate Montessori educators who are pursuing a hands-on, self-paced, collaborative and enjoyable learning experience.
Learn More
Play Video
Step into a lifelong innovative educational journey.
LiMai Montessori Academy - Buena Park
LiMai Montessori Academy Buena Park accepts applications for toddlers all the way up to middle school. Our curriculum is designed to meet the needs of students between the ages of 18 months to 9 years old. It is our goal to cultivate creative imagination and intelligence in a fun and engaging environment.
5309 Beach Blvd, Buena Park, CA 90621
714-690-0112
LiMai Montessori Academy - RSM
LiMai Rancho Santa Margarita is for children 18 mo. to 6 years old. The Montessori Primary program offers a unique, mixed-age classroom environment for children approximately 3 to 5 years old. Here, children engage in individual learning experiences, as well as one-on-one interactions, which are integral to the Montessori Method.
30075 Comercio, Rancho Santa Margarita, CA 92688
949-589-6440
LiMai Montessori Academy - Cypress
For ages 2- 6 years old, LiMai Cypress is a community of parents, children, and staff working together to learn and discover new talents, dreams and friends. Children learn by discovery, and our mission at LiMai Cypress is to help children navigate the world around them. Come visit our magical campus today!
8271 Gay Street, Cypress, CA 90630
714-995-2054
Contact Us Today
Planning ahead for when your little one reaches preschool? We're so glad you're considering LiMai Montessori Academy. Fill out the form so we can find out what your child needs in a learning environment together.
Thank you for your submission, we will be in touch shortly.
Something went wrong, please check your form submission and try again.
Please select the options that apply: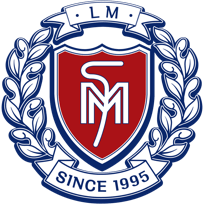 Sign Up Today to Take a Tour
Schedule a time to tour one of our three campuses. We can't wait to meet you and your child.
Watch Your Child Thrive
Our goal is to cultivate an environment where your child feels free to shine. The goal of Limai Montessori Academy is to create a nurturing and diverse environment that encourages children to discover their purpose and passion in life. Once they find their own unique interests, they can use that knowledge to guide themselves, which will help them to become responsible global citizens.
Free Tuition-Time Limited Offer!
The Nature- Loving Montessori Children
Celebrating Birthday with Understanding of the Universal Laws
Enjoying the Beauty of Cursive Writing
Exploring the Amazement of Nature
Fun P.E. Class with Mr. J.R.
What Parents Are Saying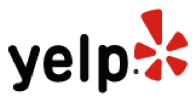 Cypress Location
LORI J.
"LiMai Cypress has been an amazing experience for my daughter. I would highly recommend this school to any parent."
See Review
Buena Park Location
SUE S.
"Keep up the great job LiMai Montessori Buena Park! We greatly appreciate what you do continuously daily for our kids! Thank you!"
See Review
Rancho Santa Margarita Location
ELIZABETH R.
"The memories we have of our time at LiMai RSM will forever bring us smiles."
See Review
Toddlers (18 - 24 months)
Children in our toddler environment explore a range of activities designed to help them develop independence, language, control of movement, and much more.
Preschool & Full Day Kindergarten (2 - 6 Years)
The Montessori Primary program offers a unique, mixed-age classroom environment for children approximately 2 to 6 years old. Kindergarten is a special time in a child's learning journey. During their year in the Kindergarten classroom, you will notice the phenomenon Maria Montessori called "explosion into learning."
Elementary (1st - 6th)
The elementary Montessori curriculum is designed to meet the needs of students between the ages of six and twelve. The core areas of language, math, geometry, botany, zoology, geography and history are represented in the classroom, materials that lead the child to abstraction of the fundamental concepts of each area.
Enrichment Programs
It is our belief children should be exposed to as many outlets for creativity and interests as possible. We offer the following enrichment programs to foster courage and talent: Ballet/tap, Piano, Martial Arts (Taekwondo), Yoga for Kids, STEM & Technology, PE, Dance, and Soccer.