LiMai Montessori Academy
Cypress Campus
LiMai Montessori Academy's Cypress campus, for children ages 2 to 7 years old, is located on Gay Street off of Crescent Avenue. The Montessori Primary program offers a unique, mixed-age classroom environment where children will engage in individual learning experiences, as well as one-on-one interactions. After two full years in the Primary classroom, the Montessori environment is familiar for these five-year-olds who transition into our Kindergarten program.
Preschool (2-5 years)
We recognize preschool as the beginning of control and coordination of mind and body. That's why Montessori learning revolves around tangible, hands-on experiences.
Kindergarten to 1st Grade (5 - 7 years)
Students experience mastery and control over skills and concepts they've practiced during their three years in the Primary classroom.
Enrichment Programs
Students will experience a mixture of art, athletics, and technology programs designed to promote health, intellect, and social skills.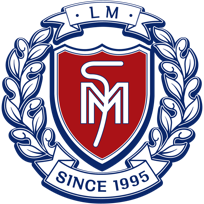 Sign Up Today to Take a Tour
Schedule a time to tour our Cypress Campus. We can't wait to meet you and your child.
See the Cypress Campus
Nurturing Children's Curiosity and Individuality
Our staff will encourage your child to develop independence, confidence, and high self-esteem. We provide an environment to allow children to self-correct and learn from their own errors in a peaceful and harmonious atmosphere preparing them to contribute positively to our society.
Prema Ramakrishnan
Head Teacher
Olivia Felix
Teacher / Spanish Teacher
Virginia Monico
Head Teacher
Ysidro Mendivil
Physical Fitness Coach
Management
JINGCHUN(SPRING)ZHANG
Principal
Around the Cypress Campus
Don't Miss the Fun! Call 714-9952054 to enroll.
Contact Us Today
Planning ahead for when your little one reaches preschool? We're so glad you're considering LiMai Montessori Academy. Fill out the form so we can find out what your child needs in a learning environment together.
Thank you for your submission, we will be in touch shortly.
Something went wrong, please check your form submission and try again.
Please select the options that apply: