Parent Resources
All Campuses
Buena Park Campus
RSM Campus
Cypress Campus
LiMai Montessori Academy - Buena Park
LiMai Montessori Academy Buena Park accepts applications for toddlers all the way up to middle school. Our curriculum is designed to meet the needs of students between the ages of 18 months to 9 years old. It is our goal to cultivate creative imagination and intelligence in a fun and engaging environment.
5309 Beach Blvd, Buena Park, CA 90621
714-690-0112
LiMai Montessori Academy - RSM
LiMai Rancho Santa Margarita is for children 18 mo. to 6 years old. The Montessori Primary program offers a unique, mixed-age classroom environment for children approximately 3 to 5 years old. Here, children engage in individual learning experiences, as well as one-on-one interactions, which are integral to the Montessori Method.
30075 Comercio, Rancho Santa Margarita, CA 92688
949-589-6440
LiMai Montessori Academy - Cypress
For ages 2- 6 years old, LiMai Cypress is a community of parents, children, and staff working together to learn and discover new talents, dreams and friends. Children learn by discovery, and our mission at LiMai Cypress is to help children navigate the world around them. Come visit our magical campus today!
8271 Gay Street, Cypress, CA 90630
714-995-2054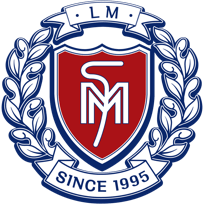 Sign Up Today to Take a Tour
Schedule a time to tour one of our three campuses. We can't wait to meet you and your child.
Contact Us Today
Planning ahead for when your little one reaches preschool? We're so glad you're considering LiMai Montessori Academy. Fill out the form so we can find out what your child needs in a learning environment together.
Thank you for your submission, we will be in touch shortly.
Something went wrong, please check your form submission and try again.
Please select the options that apply: